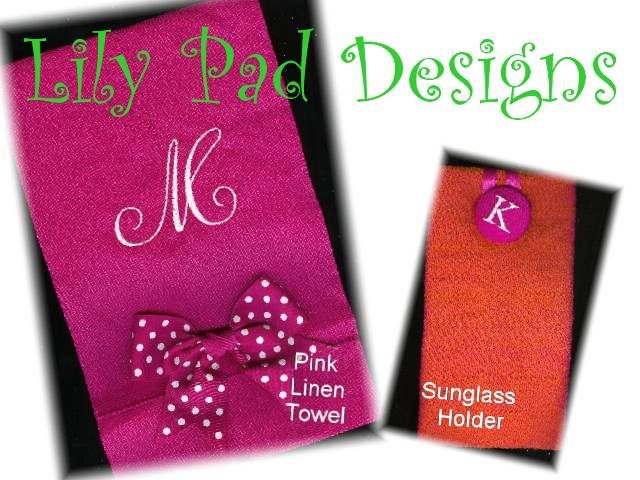 My ebay design group Southern Belle Designers
drew names for the Secret Santa game. I wanted to share my present with everyone!
I got a beautiful linen pink town monogrammed with a M on it and a silk sunglass case with the letter K. Too Cute!! These came from my dear friend Erika. You can check her website out at www.lilypaddesigns.net
Tell her Kacey sent you!!